Information for visitors
Information / Coronavirus
Due to the current regulation on the protection against COVID-19, all sights of the Bavarian Palace Department are closed at the moment. The regulation currently applies until 31 January 2021.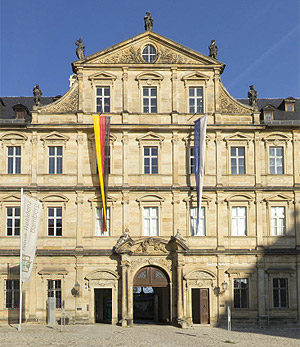 Opening hours and guided tours
Opening hours
(New Residence and Rose Garden)
April-September: daily 9 am-6 pm
October-March: daily 10 am-4 pm
Public holidays: The New Residence is closed only on 1 January, Shrove Tuesday and 24 / 25 / 31 December.
Guided tours
At present, guided tours take place regularly only in the Prince Bishop's Apartment. The tours (every half hour, small groups) are in German, but English information is available in the rooms. In the other rooms of the New Residence visitors can go around on their own.