New Residence in Bamberg
Elector's Apartment
Current information
Due to renovation work, the Elector's Apartment is unfortunately not accessible until further notice.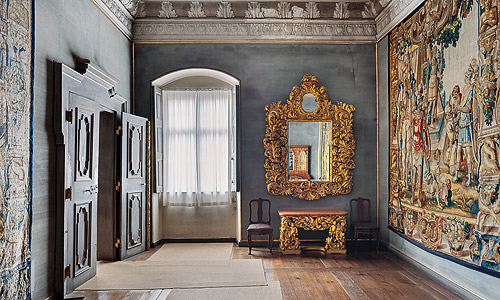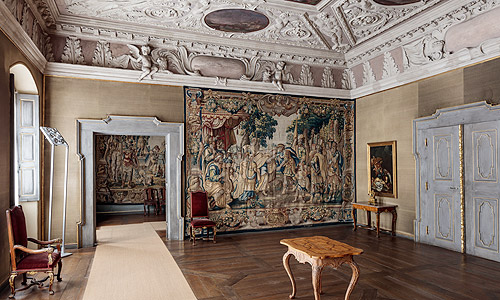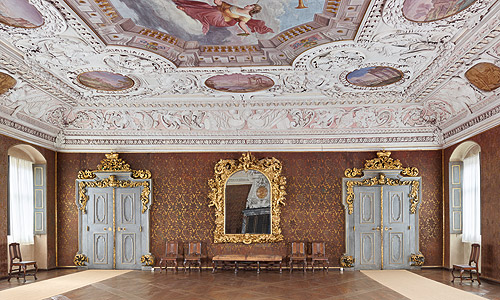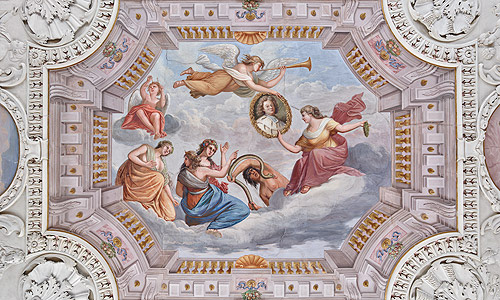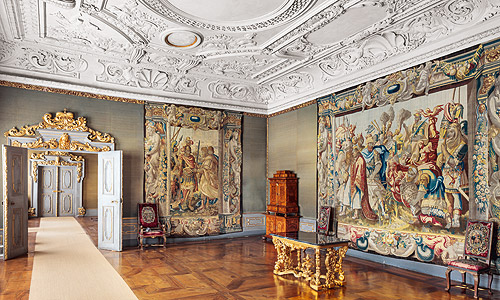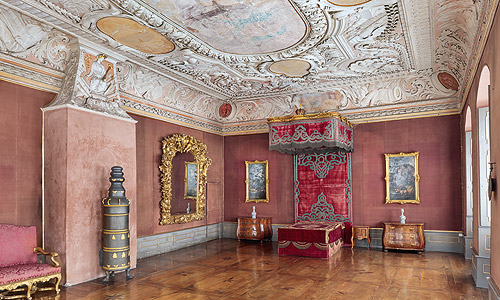 Although this group of rooms is in the older Gebsattel building, the floor plan and furnishing date from the reign of Prince-Bishop Lothar Franz von Schönborn (r. 1693-1729), for whom they were created in 1696 as a temporary apartment while the Residence was being extended. In 1707 Princess Elisabeth Christine of Braunschweig-Wolfenbüttel (1601-1750), who became the wife of Emperor Karl VI, lived for a short time in this apartment. In preparation for her marriage, she converted to the Catholic faith in a ceremony conducted by Prince-Bishop Lothar Franz in Bamberg Cathedral. The Princess Hall is now named after her. In the first half of the 19th century, Duke Wilhelm in Bayern (1752-1837) used it for the accommodation of some of the members of his court.
This suite, with the monumental stucco-work ceilings by Johann Jakob Vogel (1661-1727) and the enfilade of gilt door frames with their heavy acanthus carvings is possibly the best illustration of Late-Baroque splendour in the Residence. The apartment, which is also in need of renovation, at present primarily features items of Late Baroque furniture as assembled by Heinrich Kreisel at the beginning of the 1930s.