New Residence in Bamberg
Please note
Please note that the Prince Bishop's Apartment is closed for the time being due to a fundamental restoration; it will be open again from 1 October 2020, 1 pm.
1.10.2020, 1 pm to 4.10.2020: Visitors can go around on their own.
From 5.10.2020: The apartment is accessible only with a guided tour. The tours (every half hour, small groups) are in German, but English information is available in the rooms.
We ask for your understanding for the restrictions.

Prince-Bishop's Apartment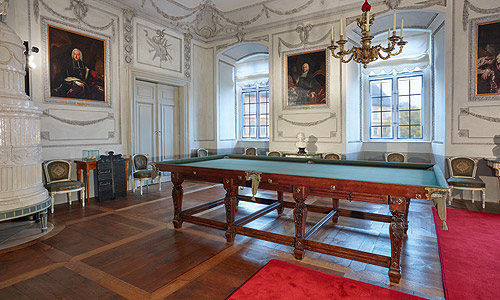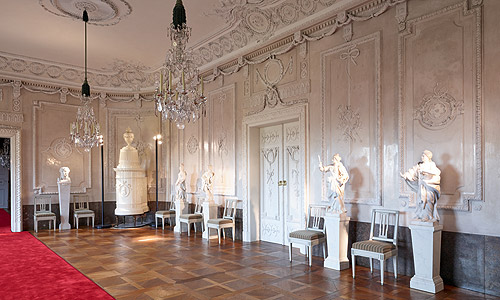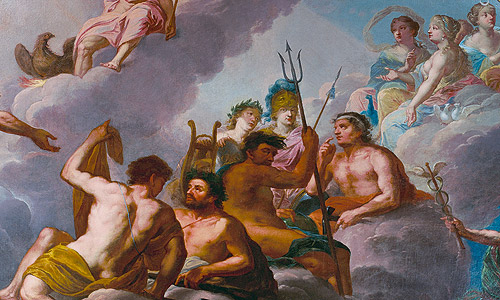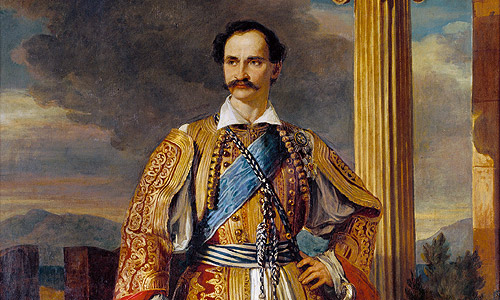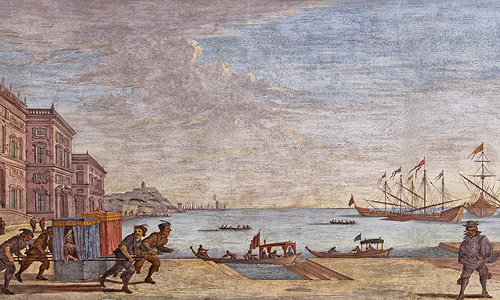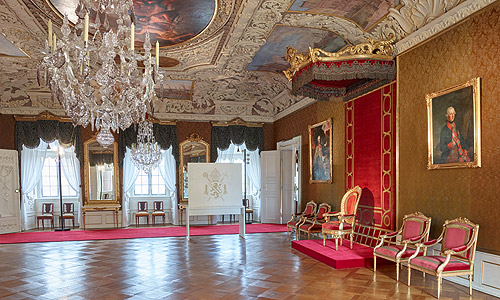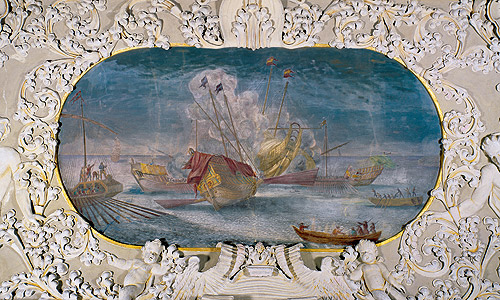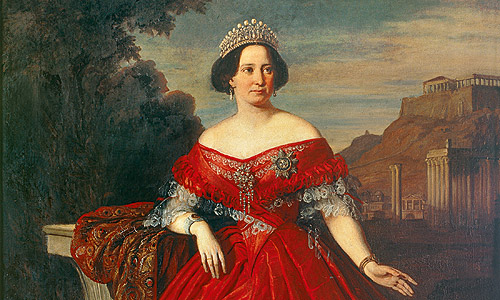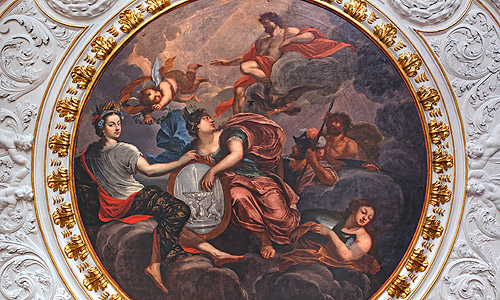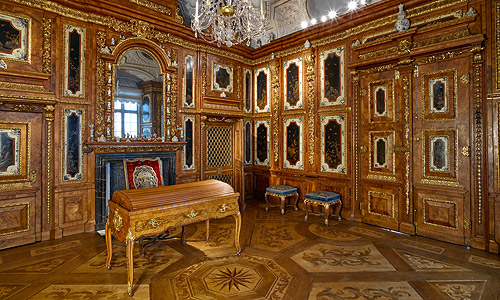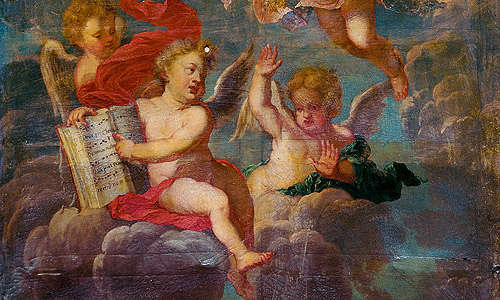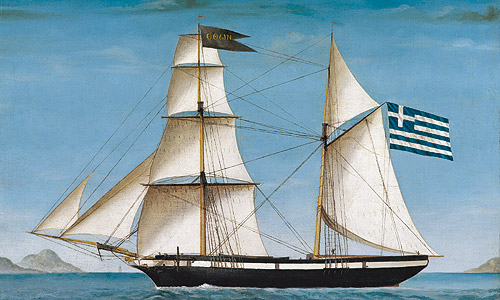 This suite of rooms on the first upper floor was furnished from 1703, immediately after the completion of the two Baroque façade wings, as the permanent apartment of Prince-Bishop Franz von Schönborn (r. 1693-1729). His successors also lived in this apartment. This explains some of the changes made in the original Late-Baroque furnishing under Prince-Bishop Friedrich Carl von Schönborn (r. 1729-1746) and in particular under Adam Friedrich von Seinsheim (r. 1757-1779).
Unlike the 'electoral rooms' with their relatively uniform Late-Baroque style, this suite of rooms combines various types of decoration to form a richly contrasting ensemble that represents the entire style spectrum of the 18th century – from the heavy, Late-Baroque stucco-work ceilings of Johann Jakob Vogel (1661-1727) to the playful, charming Régence decoration of the Second Antechamber and the mature Rococo forms of the 'Yellow Salon' and culminating in the cool elegance of Materno Bossi's (1737-1802) Neoclassical stucco-work in the 'White Hall' and the 19th-century furnishings in the dressing-room and bedroom. The present furnishing does justice to all these various styles, and is based closely on the existing archival and photographic sources.