New Residence in Bamberg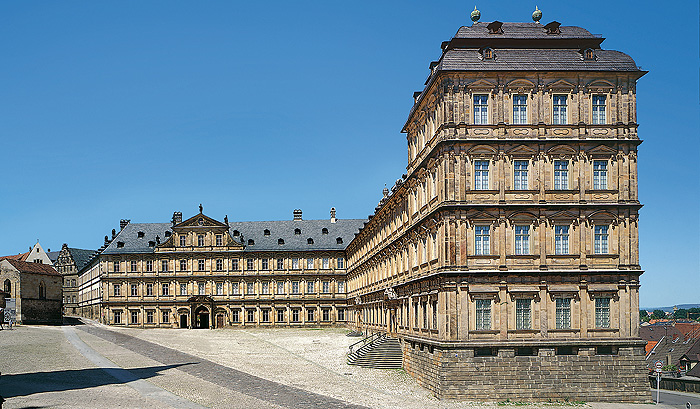 Welcome to the homepage of the former prince-bishop's residence in Bamberg! On display in the New Residence on the Domberg, in the heart of the World Heritage town of Bamberg, are numerous masterpieces of furniture design, painting, sculpture and textile art from a period spanning over four centuries. The Imperial Hall, the highpoint of Baroque splendour in Bamberg, the State Gallery with its Old German and the Baroque sections showing works from the Bavarian State Paintings Collection and a selection of important works by the Rococo sculptor Ferdinand Tietz are accessible to the public without a guided tour.
Three state apartments, which illustrate the use of the New Residence in the 18th and 19th centuries for residential and state purposes, are accessible with a guided tour. They represent three different periods and approaches to the presentation of the collection. The Elector's Apartment primarily features Late Baroque furnishing from around 1700, the Prince-Bishop's Apartment covers 200 years of intensive use of the residence and the Imperial Apartment is shown approximately as it was when last known to have been occupied in around 1900.