Virtual tour on the New Residence (as of 2012)
In this virtual tour you will experience the New Residence in Bamberg from a brand new perspective. The Panoramic shots (360 degrees) will present you a detailed view of this impressive monument.
Please click on the picture below to start the virtual tour: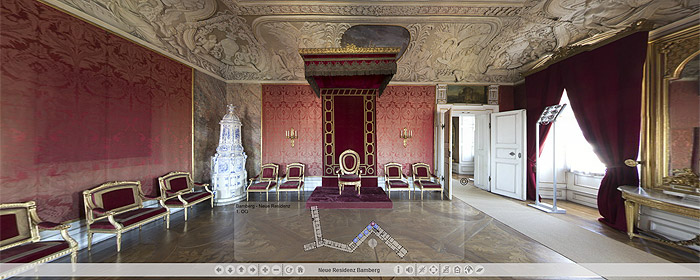 The panoramas or pictures to be loaded are rather large, and thus take a relatively long time to load. Please be patient – they are worth waiting for!
Navigation through the virtual tour is more or less self-explanatory. However, to make full use of all the options, please look at the help page. The tour opens in a separate window and was prepared by Josef Spitzlberger, Oberschleißheim.
| top |